Memories of Dutch-Canadian Survivors
of Japanese Prison Camps
During
World War II

This site is a collection of memories of people who lived in the Dutch East Indies (now Indonesia) when the Japanese invaded their country. Whether interned as POWs or as civilians, most spent several years (from 1942 to 1945) in Japanese concentration camps located in Indonesia, Burma (now Myanmar) or in Japan itself, and in many cases their ordeal included forced labour and torture, not to mention starvation and the resulting malnutrition and disease.
After the war, the survivors whose stories are presented here were repatriated to the Netherlands and emigrated to Canada, eventually settling between Ottawa and Montreal. Forty-seven years after the war, in October of 1992, about a dozen people — including both camp survivors and their spouses — met at the home of Moira and John van Nooten in the town of Glen Robertson, Ontario. It is fondly remembered that although they initially met as strangers, they parted as friends, and it was decided on that day to continue to meet on a regular basis and to refer to these meetings as kumpulans, and eventually the group itself came to be known as Kumpulan Djempol. The word kumpulan is Indonesian for "a group or gathering of people," and djempol might be roughly interpreted with the optimistic phrase "thumbs up" — a phrase which truly describes the spirit of the survivors — and over time, many more have joined in on what have become regular kumpulans held at various locations in the Ottawa-Montreal area.

The first meeting of Kumpulan Djempol, 1992
(left to right: Heleen Le Lorrain, Elma Kramers, Marie Hobé's mother [guest], Ed Le Lorrain, Marie and Wout Hobé, Alex and Sheila Pinto, Ria Koster, Leni Powell, John and Moira van Nooten)
Beginning in 1993, Kumpulan Djempol has also held an annual service in Ottawa to commemorate the anniversary of the 15th of August, 1945 — also known as VJ Day — the day that the war with Japan officially ended. On those occasions the group meets not only to remember with sadness and heartache all those who unfortunately did not live to see the end of the war, but also to celebrate with happiness and gratitude all these many years that the survivors and their families have been able to spend in peace and freedom together.
The original collection of stories by the Kumpulan Djempol members was first published in the limited edition book Kumpulana (2005) to coincide with the 60th anniversary of VJ Day. This compilation is certainly of importance in and of itself to researchers of the history of the war in the Pacific, but the greatest personal significance has naturally been more for the survivors themselves, so that they may know that their stories will live on, and for their spouses, children and grandchildren, so that they can read and reflect on the struggles and horrors that were endured in different camps, by different people, at different ages.
It was especially to all the children and grandchildren — and now with this website extended to younger generations all over the world — that the survivors have wished to address these accounts. It is naturally their hope that these readers will acquire a broader view of what so many, many people lived through during the war, and one might suggest that the authors not be thought of as they were when they wrote their story — that is, as older men and women — but rather that the reader picture them as the young adult, the teenager, or indeed the very young child that they were when events took place. When one realizes how young these survivors were at the time, through their stories perhaps some greater insight, understanding, and indeed some level of empathy might be gained as to the impact of the war on the rest of their lives.
Ria Koster
Ottawa, Ontario, Canada, 2010
About the Editor
Ria Koster was born in Rotterdam and spent World War II in the Netherlands under German occupation. In 1954, she married Han Koster in Schiedam and shortly after they left for Canada. Although Ria never was in the Netherlands East Indies (Indonesia), Han Koster was born in Surabaya and spent the war years in the following camps: de Wijk (Surabaya), Gedangan (Semarang), and 15th Bat. and Tjihapit (Bandung). Also, many of Ria's relatives and family friends spent several years in Japanese camps; some did not survive. She was present at the first meeting of Kumpulan Djempol in October of 1992 and has been an active member ever since. In Canada, she lived in Toronto and Ottawa and has two daughters and one son.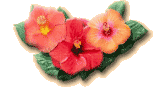 Web & Graphic Design
by


www.psymon.com