The Hols Family Story: World War II
by Robert Hols
Before the war in Indonesia, we lived in Surabaya, East Java, on Suruni Street. We were a family of seven: my father, mother, sister and four boys. The ages of the children were three to thirteen. My sister Kinnie, the eldest, was born in Amsterdam in 1928, during my father's first furlough back in Holland.
When the Japanese invaded Southeast Asia in 1941, including Indonesia, all non-native people were sent to concentration camps all over Indonesia. The first one of our family to be picked up was our father, who ended up in a camp in Bandung, West Java. Some time later, the rest of us were ordered to leave our home and we were sent to a holding camp in Surabaya. We were the last ones to leave our neighbourhood, because a Japanese commander, who knew our family from before the war, was transferred out. There were many Japanese people in business in Surabaya and my father knew quite a few of them.
From Surabaya we were sent to Semarang, camp Lampersari. After some time we were off again to another camp, Gedangan, in the same city. From this camp, my two older brothers were taken away to a men's camp as the Japs thought they were old enough to be men, although both were just in their early teens.
My mother was chief cook in Gedangan, preparing three meals a day for about three thousand people. As we hardly saw our mother, my sister, younger brother and I were left to fend for ourselves. I remember getting very sick with dysentery in one of these camps and I would have died if it were not for my younger brother giving me his food.
My mother became very ill towards the end of the war and went into the camp hospital. While my younger brother and I were visiting one day, we heard air planes flying over the camp. We ran outside to see what was happening and saw the plane dropping pamphlets. We picked one up but could not read it. We heard from others that the war was over and ran back inside to tell our mother the news. She had just passed away.
We were finally allowed to leave the camp during the day. My two older brothers left the men's camp to find the rest of the family. Entering our camp, they started to ask people about us but nobody they approached knew us. Finally, they ran into a young woman and asked her whether she knew the Hols family and our sister named Kinnie. By mere luck, this woman said that she was Kinnie, our sister! The Red Cross traced our father and we were all reunited, but sadly without our mother.
In 1946, we arrived in Amsterdam, Holland. Here we were given some sort of special treatment as to housing, etc. Special schools were set up for us as we had no schooling or were far behind. You progressed at your own speed. The Dutch people did not like us very much and called us "rice pickers." We, in turn, called them "cheese heads." My father remarried in 1946 to our aunt, who became our stepmother, and in 1948 we all returned to Indonesia to a small island group called Riau Archipelago, south of Singapore. The island was named Bintan and the city Tanjungpinang, six hours by boat from Singapore. The currency was Singapore dollars. My father rejoined the police force in the secret service section. In 1950, we all returned to Amsterdam as our father had finally earned his retirement.
I, by myself, emigrated to Canada in May of 1956 to dodge the military service. As a minor, I needed my parents' consent to leave Holland.
About the Author
Robert Hols was born in Solo, Central Java, but lived in Surabaya when the war started and later spent time in the camps Lampersari and Gedangan. His father was in the 15th Bat., Bandung, while his two brothers were in Bangkong, Semarang. The family returned to the Netherlands in 1946. Bob emigrated to Canada, arriving in Quebec City in 1956, and later lived in Ottawa, Toronto and Rousseau. He married Dorothy in 1971 and they have one daughter.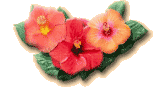 All text on this site copyright © 2005, 2010 by Ria Koster, except as otherwise noted.
Graphics and web design copyright © Ron Koster/Psymon.
All rights reserved. No part of this work may be reproduced
or utilized in any form or by any means without written permission.