The Story of the Slide Rule
by Fred Val
When I was in high school in Batavia (what is presently Jakarta, Indonesia), I had no time for girls. In my eyes, the female students in my class were either smart and ugly looking or good looking but distastefully stupid. I was completely engaged in my scouting work and its philosophy. I liked my scout leader very much and because my life at home was rather unpleasant, I was very often to be seen at the home of Hopman (scout master) Schuller.
When I was in my last year of high school I met a girl, three years my junior, who was also not too happy at home and was also quite often at the Schullers' house. However, because of my shyness I did not show any affection for her. This all changed when I was supposed to have a companion going to the high school prom before the matriculation exams.
After long pondering, I gathered all my courage and asked the girl if she wanted to join me going to the ball. To my pleasant surprise she agreed. That was the beginning of a tender relationship. Her name was Jeanne Venema. Her father was captain on a large ocean steamer and was very seldom at home. She had a sister, a few years older, who often had much older boyfriends visiting her at home. My parents also liked Jeanne very much.
By now my mother had married Dr. Brand (second marriages) and the pair formed a warm household, something that made Jeanne come there quite often. I went into military service and was accepted at the military academy in Bandung. When I had a weekend pass, Jeanne always met me at the railway station and stayed as much as possible with me at the Brand residence. She had an aunt in Bandung and when there was the yearly week-long sporting event closing with a gala ball, she came over to stay in Bandung for the duration. It looked as if we were made for each other.
After my capture by the Japanese army on March 8, 1942, I was held in several concentration camps, one of which was the artillery barracks in Tjimahi where I remained from May 2 to September 10, 1942. This camp had quite some freedoms and the prisoners were allowed to conduct classes as there were sufficient professors among conscripted soldiers and landstormers (equivalent to national guards). I attended advanced mathematics and geology lectures. Only notes naturally, because there were no textbooks. I felt the need for a slide rule and succeeded in making one from aluminum and wood, materials that I had scrounged up. I copied the grading from a real slide rule that I borrowed from somebody who had been able to save one. Not having any tools, I used my Swiss army pocket knife. This work of art was finished on approximately June 14, 1942.
It so happened that in this camp my old scouting pal Freddie Siegmund was also locked up. So Freddie knew about the slide rule. He also knew about my very good friendship with Jeanne. I carried this artefact with me through the boat trip to Burma and some of the work camps there until, during one of the searches in camp 100, the tool was confiscated by the Jap on July 30, 1943. It was a pity, but it was not a serious loss in itself.
Eventually, the railroad was nearly completed and I and many other workers were transferred to a so-called rest camp, Kanchanabury, where I arrived in May 1944. In this camp all of a sudden I encountered my friend Freddie Siegmund again, after not having seen him since Tjimahi. To my great surprise my friend gave me the lost slide rule back. This was on May 30, 1944. What had been the case was that all articles that were confiscated from POWs were dumped, together with stuff from dead prisoners, in the camp where Freddie was working. At a certain time Freddie was assigned the job of sorting all that material and packing the items the Jap wanted to keep in boxes. Here Freddie, knowing only that the lot was from dead prisoners, came across my slide rule, whereupon he decided to take this item under his protection without the Jap knowing about it. He took thereby a considerable risk because if the Jap had discovered the theft, it could have been dangerously bad for him. Freddie was convinced that I had passed away, and he consequently wanted to try to keep the slide rule to give it after the war to Jeanne. There is a strong possibility that he had told other mutual friends of my "death" before he reached Kanchanabury. But that is not the end of the story.
Now comes the liberation and at one time the opportunity to send a short message to relatives on Java. Because of the unreliability of messages reaching certain people somebody other than Freddie Siegmund must have thought it prudent to mention my death in his message. This news reached and circulated in the women's Tjideng camp in Batavia where my mother and Jeanne also lived. My brother Joop happened to be a POW in Batavia when the Jap capitulated, so he was liberated there and immediately, with other men, moved into the Tjideng camp to work and to defend the camp against native rebels.
What happened after that is not very clear to me. Joop knew, but never disclosed any details. All I know is that on October 29, Jeanne, her mother and sister departed from Batavia with a convoy of women to await the release of male POWs in Singapore. At that time Java was occupied by the British, who had made it impossible for Dutch troops and ex-POWs to enter the island. However, on October 30, 1945, I arrived in Batavia, having talked myself into an illegal entry on Java, and was immediately engaged in a bit of street fighting with native hooligans. The next day I met Joop, who was very surprised to see me and mentioned that I was supposed to be dead. Joop also told me that Jeanne had left for Singapore the previous day. I went to work for General de Quant, the Commanding Officer of the Army Engineering Branch, whom I knew very well from the time in the camps. I wanted to go to Singapore to find Jeanne, and the general co-operated by giving me an assignment that necessitated me to go there. Unfortunately, when I arrived there I heard that Captain Venema had moored his ship in Singapore and had departed, with his family, the day before my arrival.
My mother was soon reunited with Dr. Brand and they were sent to the Netherlands before I arrived in Batavia. Later I heard from my mother how much she loved Jeanne, who in the camp had moved in with her, and how well Jeanne had cared for her there. She also mentioned that Jeanne had been devoted to me, always saying that she was going to wait for me. The rumour of my death had shocked Jeanne intensely and had thrown her totally off balance.
Shortly after the war, while still in Indonesia, I met and married my wife, also a camp survivor. We had four children and emigrated to Canada in 1957.
The tale has a sad ending. Much later, in 1985, by some stroke of luck, Joop discovered that Jeanne was living in The Hague in a small apartment, with her mother. Joop visited them several times and wrote to me that Jeanne was in very bad health, looked like a very old woman, was smoking like a chimney and coughing all the time. He also found out that Jeanne seemed to have married a sailor, as the story goes, in England. They moved subsequently to New Zealand where she had two daughters, and soon after that her husband abandoned her. She went from bad to worse, and after her daughters had left her she lost all contact with them. Jeanne came back to the Netherlands, a totally broken woman. Joop did not give any more details to me, and refused to give me their address.
Jeanne died on December 1, 1986 of emphysema at age 61. I still have the slide rule.
About the Author
Fred Val, M.Sc., P.Eng., Capt. Signal Corps KNIL (ret.) was a part of Kumpulan Djempol for a rather short period, but he was a very active and interested member. He also brought his wife Willy to some of our meetings and she especially enjoyed the one after the August ceremony in 2001. Willy passed away early in 2002, and Fred three months later.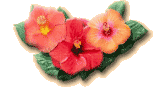 All text on this site copyright © 2005, 2010 by Ria Koster, except as otherwise noted.
Graphics and web design copyright © Ron Koster/Psymon.
All rights reserved. No part of this work may be reproduced
or utilized in any form or by any means without written permission.