When My Father Returned from WWII
by Dieuwke Talsma Wendelaar Bonga
Papa was a survivor of the Second World War in the Pacific. When that war broke out with Japan's unexpected attack on Pearl Harbor, he was a teacher on the island of Java in the then Netherlands East Indies, now Indonesia. He had volunteered with the Dutch Army when the Japanese troops also invaded the peaceful islands of this large archipelago. As such, he was made a Prisoner of War when the Dutch Army surrendered on March 9, 1942.
For three and a half years, he was put through the most horrifying hell together with thousands of other POWs. Women and children were also interned in hundreds of women's camps, where they suffered the cruelest of living conditions and starvation. Mama with seven children spent equal time in at least eight prison camps.
The war with Japan ended on August 15, 1945. After that date, we were forced into another war with the Merdeka extremists (native rebels), who attacked the women's camps all through the archipelago. In our case, nobody came home — we had no home anymore. Months later, we found that we had all miraculously survived and left on a transport to Singapore in December 1945. That is where we saw Papa again. He had been shipped there, a very sick man, from one of the 14 camps of Pakan Baru on the island of Sumatra. These camps were all connected to the "Pakan Baru Death Railroad." Papa had arrived in Singapore before his family. It took quite a few weeks before he could even lift his head and then he immediately started searching for his family. He did not know that we, on Java, had received his one and only letter through the Red Cross, but he kept on hoping that one of the incoming ships from Java would bring us along. This drive kept him going. Every day, he went over the lists of thousands of names, in the hope of finding ours.
In the meantime, Papa learned that many young volunteers had arrived in Singapore from Europe for the purpose of assisting in the liberation of Asia from the Japanese. A large contingent of aspiring flyers was among them and, lo and behold, he discovered his oldest son Sietse there, who had spent his forming years in Holland from 1939 on. He had ended up under the occupation by the Germans.
For Papa, to find his first-born this way was the first miracle. They spent precious time together and Sietse realized how sick his father was. Together they managed much better in the every-day search of the passenger lists of missing families. Finally, they found our names and the ship. But as it had been a late start for both that day, all the passengers of the minesweeper Queen Emma had already been transported to one of the many Singapore camps for war evacuees. They were determined, though. They went to the head office of one camp after another but found, to their disappointment, that we were not there. They discovered, however, that there were a few camps outside of Singapore, among which a large one at Nee Sun, about 25 km away. When the cab driver became lost, they ended up at the main camp, Wilhelmina, in downtown Singapore. Here they bumped into an old friend from our home town on Java, who was working in Singapore now and drove an army truck. He offered to drive them to camp Irene where they soon arrived, but by now it was past midnight. Papa was exhausted; nevertheless, he insisted they'd look! They went through the large halls of the two-story building, shining a flashlight on all the people who were sleeping side by side on the floor, trying to find a large family of eight — to no avail! They gave up, found a place to sleep for the rest of the night and planned to continue their search the next day.
Early in the morning, it so happened that my 14-year old brother Ids walked on the plaza around the huge building. He was going to the kitchens to get some hot water for tea, when he heard our familiar family whistle. At first he was not certain, but then he started to run towards Papa and his oldest brother Sietse. Papa hugged him and said: "Bring us to your mother and brother and sisters, please?" Again, Ids started running. It was with surprise that we saw him storm past us on the veranda on the second floor where we stayed, and then saw him disappear into the small room we occupied. Mama was there, tidying up after the night, my little brother and sister, Piet and Elly, were playing around her. I was doing laundry while my sisters Em, Ann and Lies were busy with other chores. And here we heard a voice say in Dutch: "Hello, how are you?!" It was my big brother Sietse from Holland! Our mouths dropped and then we shrieked, and hugged and kissed him. He wore an Air Force uniform, was tall and unbelievably handsome. But then Papa came up the concrete steps and Ids, instinctively, led him past all of us into the little room where Mama was. We all stayed outside and left them alone to greet each other. We all felt naturally that his was their private moment.
When minutes later we moved in there to see Papa, both our parents were sitting on the mattress on the floor, crying, their arms around each other. Then Sietse entered. It was so moving and wonderful to see Mama greet her oldest son. This tall young man bending over to kiss his tiny, thin mother: it was a miracle. Then Papa greeted every one of his eight children. He did not say much, he only cried. He just held us. I had hardly ever seen my father cry and now he did nothing but. He looked awful. He was so thin and, being so tall, it even seemed worse. He was pale, full of sores and boils and apparently suffered from repeated malaria attacks. But we were all smiles and tears. Five-year old Elly did not want to have anything to do with Papa. When he left home to go to war, she was just over a year old. It was understandable, although she became good friends right away with her brother Sietse who had never even seen his youngest sister. He had been away for almost seven years.
It was another miracle. We were a family with no home, no place to go, with no possessions, but all ten of us survived and were together again. The feeling of togetherness was so strong, it cannot be described if one has not experienced it personally.
Papa's transfer to us was confirmed with his staff officer. Sietse had to return to his contingent, but in the following weeks we saw a lot of him. We were all recovering from many years of abuse, hunger and mistreatment in the Japanese concentration camps. We remained two months in Singapore, waiting for an opportunity to return to Holland. Papa deeply realized how much he had missed his family during the long, lonely and painful years of cruel uncertainty. He was the ideal father a child wishes for. This is one of the best memories of my life.
About the Author
Dieuwke Talsma Wendelaar Bonga was born in West Dongeradeel, the Netherlands, but lived in Surakarta on Central Java in Indonesia when the war broke out. Dieuwke, her mother and six siblings went from camp to camp (Public School, High School, Dibbits, Kledjo (all in Solo), Sumowono, Ambarawa 2, Muntilan, and Banju Biru camp). After being reunited in Singapore, the family returned to the Netherlands in 1946. Dieuwke married Simen Wendelaar Bonga in Dokkum and they came to Canada in 1952, where they lived in Pakenham and later in Ottawa, Ontario. Simen passed away in 1968 and from then on Dieuwke raised their three daughters alone. She wrote a book about her war experiences and in 1996 Eight Prison Camps was published; she also translated her mother's camp diary into English.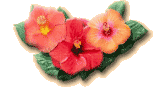 All text on this site copyright © 2005, 2010 by Ria Koster, except as otherwise noted.
Graphics and web design copyright © Ron Koster/Psymon.
All rights reserved. No part of this work may be reproduced
or utilized in any form or by any means without written permission.